Welcome
The Australian Embassy in Vienna and Permanent Mission to the UN is accredited to Austria, Bosnia and Herzegovina, Hungary, Slovakia, Slovenia, and to the International Organisations in Vienna.


Australian Embassy & Permanent Mission in Vienna on Twitter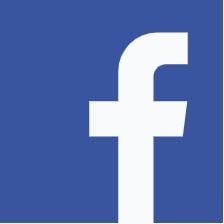 Australian Embassy & Permanent Mission in Vienna on Facebook
Call for Honorary Consul, Budapest
Are you based in Budapest and interested in supporting Australia's work in Hungary?
We are currently seeking expressions of interest from both Australian and non-Australian citizens for appointment as Honorary Consul for Australia, resident in Budapest with jurisdiction throughout Hungary.
To find out more, click here.
Close date: 23 December 2022
Medibank Private/ahm and other recent data breaches - advice for foreign passport holders
22 November 2022
Medibank Private/ahm have advised the Australian Passport Office (APO) that no Australian Travel Document information was compromised in this breach.
Foreign passports for international students were compromised through this cyberattack. Medibank Private/ahm are contacting impacted customers directly.
If Medibank Private/ahm have advised you that your foreign passport information was compromised, you should contact the government that issued the passport for advice on what to do. This is also the case for all data breaches that impact foreign passport holders, including the recent breaches at Optus and Medlab.
More information:
Medibank/ahm impacted customers:
Call Medibank on 134 148 (within Australia) or +61 3 9862 1095 (International)
Contact Medibank's 24/7 Student Health and Support line (Medibank international students call 1800 887 283 and ahm international students call 1800 006 745)
Visit Medibank Cyber Event Updates and Support page medibank.com.au/cybersecurity
See the Australian Cyber Security Centre's Medibank Private alert.
Optus impacted customers:
Contact Optus customer service directly on 133 937 (within Australia), or +612 8082 5678 (International), or go to their Passport Information(link is external) webpage.
Go to our Frequently Asked Questions on the Optus data breach and passport information
See the Australian Cyber Security Centre's Optus data breach(link is external) alert.
Medlab impacted customers:
Contact Medlab customer service directly on +61 1800 433 980, or go to their data breach web page(link is external).
OECD Guidelines for Multinational Enterprises
The Australian Government encourages Australian enterprises operating overseas and multinational enterprises operating in Australia to observe the OECD Guidelines for Multinational Enterprises. The Guidelines provide voluntary principles and standards for responsible business conduct in a variety of areas, including:
human rights;
employment and industrial relations;
environment;
combating bribery, bribe solicitation and extortion;
consumer interests;
science and technology;
competition; and
taxation.
The Australian National Contact Point (AusNCP) promotes the use of the OECD Guidelines and contributes to the resolution of issues relating to their implementation, including facilitating access to conciliation services.
COVID-19 Notice
The health and safety of Australians overseas is our highest priority. Due to the COVID-19 pandemic and in support of host government protocols in place, we are limiting appointments to essential passport and notarial services. Please consider your need for an appointment at this time and whether your service can be deferred to a later date. Note our ability to provide some services may be limited. See Services for Australians for more information.
As the Embassy aims to provide a safe environment for both staff and visitors, we ask that everyone visiting the Embassy takes care to protect themselves and others from illness. We request that visitors please:
wear an FFP2 face mask
practice good hygiene
stay home if you're unwell
self-quarantine as soon as possible if you think you have symptoms of COVID-19
Quick links
Appointment of Australian Honorary Consul in Bosnia and Herzegovina

Australian Embassy is pleased to announce the appointment of Ms Elvedina Busuladžić as Honorary Consul for Australia, resident in Sarajevo with jurisdiction throughout Bosnia and Herzegovina.
Ms Busuladžić is an experienced businesswoman who has strong professional networks and experience in Australia and Bosnia and Herzegovina. As a dual national with citizenship of Australia and Bosnia and Herzegovina, Ms Busuladžić has strong ties with both countries. Ms Busuladžić lived in Perth, Western Australia, for five years until 2010, and maintains strong linkages with her personal and professional connections in Australia. She lives in Sarajevo with her family.
There are approximately 8,500 Australians visiting Bosnia and Herzegovina annually. The Australian Consulate in Sarajevo provides consular and passports services to Australians in Bosnia and Herzegovina. Contact details for the Australian Consulate are as follows:
Address
Australian Consulate
Strossmayerova 1/1
71000 Sarajevo
Bosnia and Herzegovina

Smartraveller website
Smartraveller has the latest, authoritative travel advice so you can be informed and prepared about overseas travel. Subscribe to receive travel advice updates - by simply supplying your name and email address – straight to your inbox.
You can now also subscribe to the new SMS service - by supplying your mobile number – to receive critical alerts in the event of a crisis overseas.
In a crisis, Smartraveller will activate a crisis page on its website. It will make it easier for you or someone you know to contact the Australian Government if you need help. It will supplement the consular emergency hotline.
Visit http://www.smartraveller.gov.au/ to subscribe or connect with Smartraveller on Facebook and Twitter.