The Australian Government is now operating in accordance with the Caretaker Conventions pending the outcome of the 2022 federal election.
Welcome
The Australian Embassy in Vienna and Permanent Mission to the UN is accredited to Austria, Bosnia and Herzegovina, Hungary, Slovakia, Slovenia, and to the International Organisations in Vienna.


Australian Embassy & Permanent Mission in Vienna on Twitter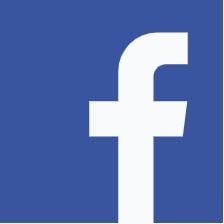 Australian Embassy & Permanent Mission in Vienna on Facebook
Australian Federal Election
The next federal election will be held on Saturday 21 May 2022. If you are still in Australia, you can pre-poll vote from 9 May 2022.
The AEC recommends overseas voters cast a postal vote in this election. If you plan to be overseas at the time of the election, make sure you check your enrolment and request a postal vote as soon as possible on the AEC website.
There will not be any in-person voting at the Australian Embassy for this election. Australians in Austria, Bosnia and Herzegovina, Hungary, Slovakia and Slovenia should request a postal vote through the AEC website. Postal votes can be sent directly by post to the AEC, or mailed to the Australian Embassy in Vienna at:
Australian Embassy
The Icon
Gertrude-Fröhlich-Sandner-Strasse 2
1100 Vienna Austria
If you are in Vienna and wish to drop off your postal vote in person, you must make an appointment to do so. Owing to COVID-19 and other restrictions, there will only be a limited time in which postal votes will be accepted in person. Should you wish to drop off your postal vote in person, please make an appointment here.
Postal votes must be returned as quickly as possible to ensure they are received by the AEC in time to be counted. If you are sending your postal vote to the Australian Embassy, the last date for receipt of your vote is Friday 20 May 2022. After this time, you must send your postal vote directly to the AEC. Postal votes must be received by the AEC by Friday 3 June 2022 in order to be included in the count.
IDAHOBIT - 17 May

17 May marks the International Day Against Homophobia, Biphobia, Interphobia and Transphobia (IDAHOBIT).
We stand together with the LGBTI community across the world. Togehter with Diplomats for Equality we have issued a joint statement.
Job Vacancies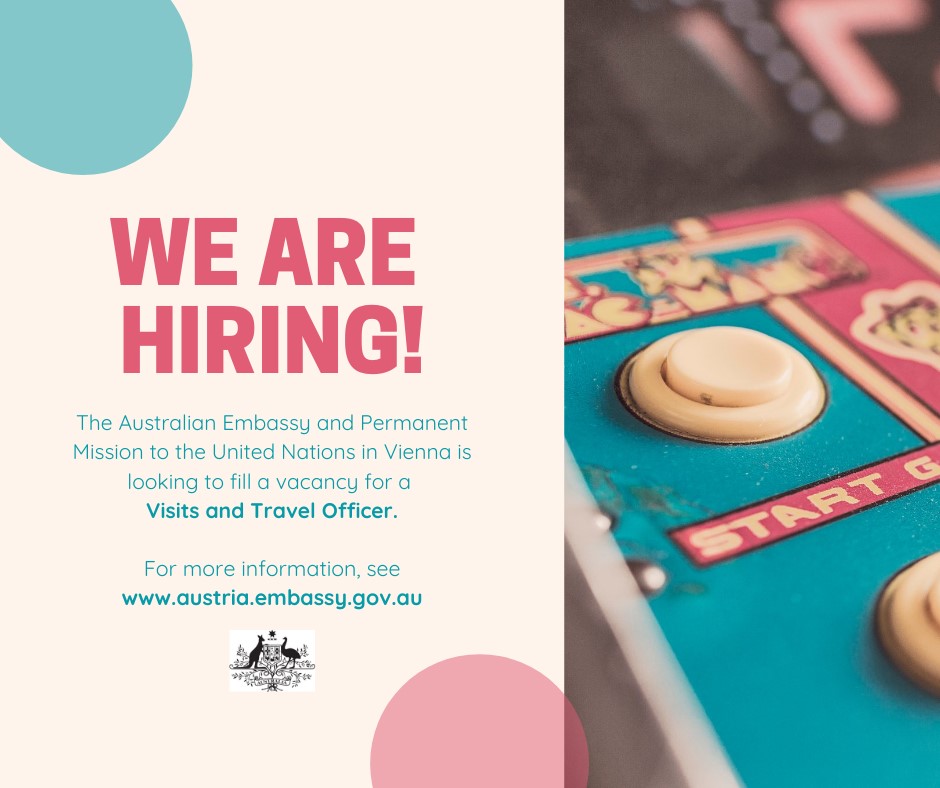 We're hiring! We are looking for a self-starting and enthusiastic team player to join a growing team in Vienna as a Visits and Travel Officer.
For more information click here.
Close date: 22 May 2022
COVID-19 Notice
The health and safety of Australians overseas is our highest priority. Due to the COVID-19 pandemic and in support of host government protocols in place, we are limiting appointments to essential passport and notarial services. Please consider your need for an appointment at this time and whether your service can be deferred to a later date. Note our ability to provide some services may be limited. See Services for Australians for more information.
As the Embassy aims to provide a safe environment for both staff and visitors, we ask that everyone visiting the Embassy takes care to protect themselves and others from illness. We request that visitors please:
wear an FFP2 face mask
practice good hygiene
stay home if you're unwell
self-quarantine as soon as possible if you think you have symptoms of COVID-19
Quick links
Anzac Day 2022

After a two-year pause, the Australian and New Zealand Embassies are pleased to resume the joint hosting of an in-person commemorative Dawn Service in Vienna on 25 April.
Please join us at our new Anzac Day commemoration venue in Volksgarten,

1010 Vienna, at 5:30 am with commemoration to start at 5:45 am.

Entrance is via the main gate of Heldenplatz (see map below).

Please register at [email protected] by Wednesday, 20 April 2022.
Over 75,000 Australians and New Zealanders served at Gallipoli between 25 April and 20 December 1915. Over 10,000 lost their lives. Many of these men were killed during the two most intense periods of fighting, in the week of the landing and in the August offensive that was launched to break the deadlock that had prevailed. Gallipoli was the Australian and New Zealand Army Corps' introduction to war and though the campaign ended in defeat, the anniversary of its beginning quickly became, and has remained, Australia's and New Zealand's principal day of commemoration.
The Anzac Portal features information on some of the campaign's most important aspects and significant themes; plus a virtual tour of the key Allied battlefields, cemeteries and memorials.
The Australian War Memorial provides information about services and commemorations, customs and traditions and has a special Anzac at Home section for those who are unable to join a commemoration in person.
Australia Day 2022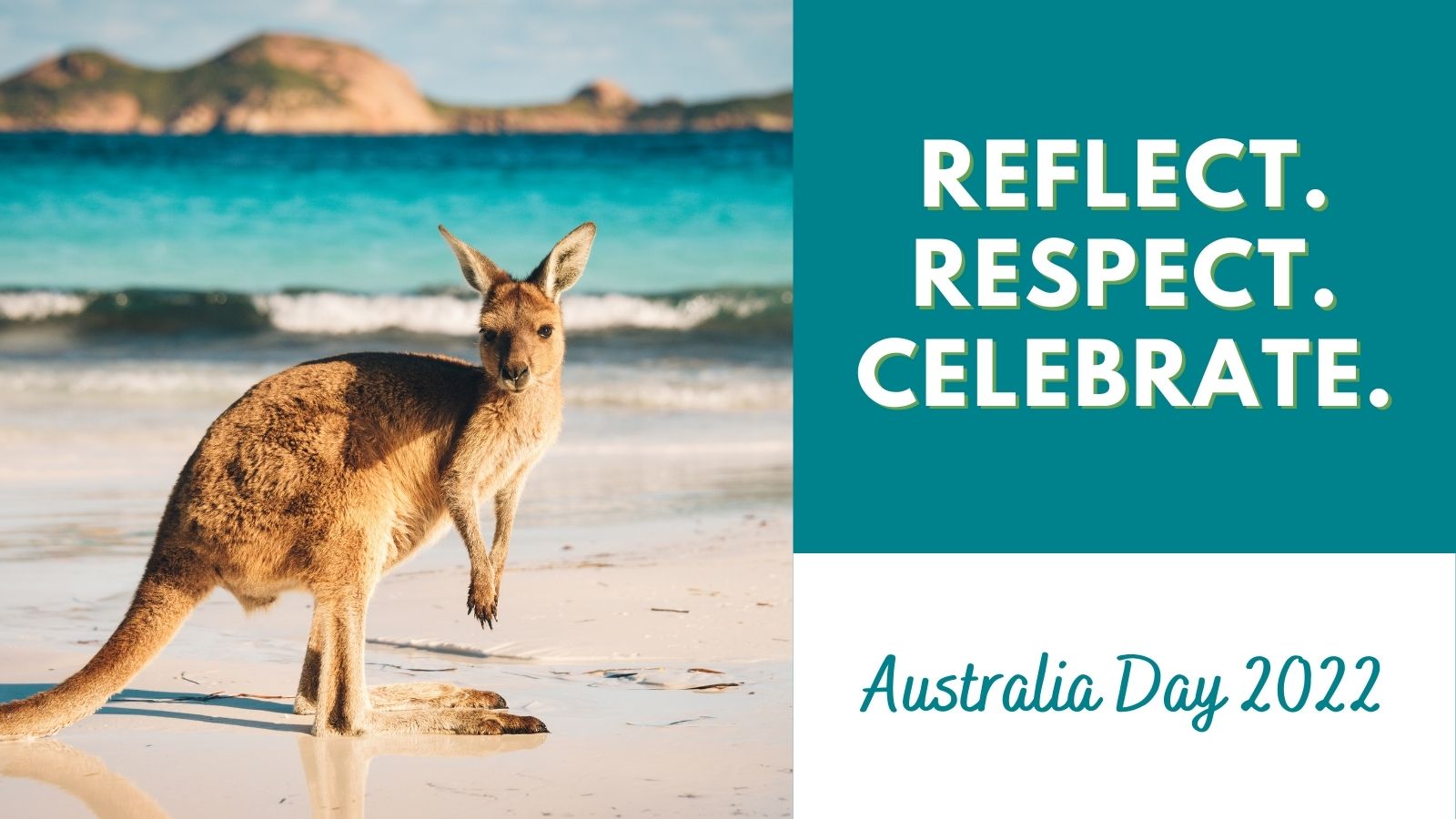 Australia Day is a time to reflect on what it means to be Australian, to celebrate contemporary Australia and to acknowledge our history. It is an opportunity to reflect, respect and celebrate with all Australians. Visit our special Australia Day web page.
Remembrance Day 2021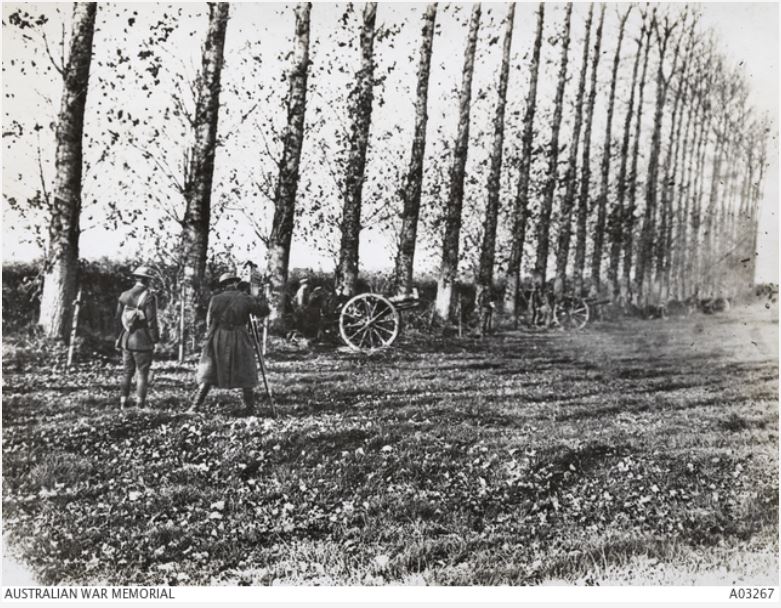 Remembrance Day is one of the most significant and poignant days on the Australian calendar, as we unite to pause, remember, and honour Australian service personnel who have died or suffered in wars, conflicts, and peace keeping operations. Our nation stands in silent reflection for one minute on 11 November to commemorate and honour the courage and sacrifice of all Australians who have served their country.
Remembrance Day marks the anniversary of the guns falling silent on the Western Front at 11 am on 11 November 1918 after the bloodshed of the First World War.
For more information, please see the webpage of the Australian War Memorial at: https://www.awm.gov.au/commemoration/remembrance-day
LGBTI: Supporting equal rights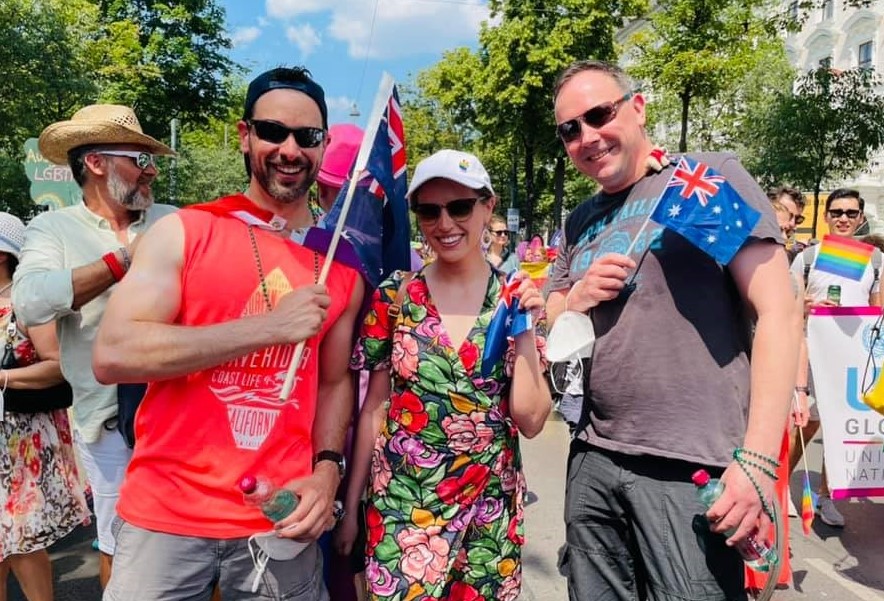 Embassy staff at Vienna Pride 2021 (copyright: Australian Embassy)
Australia believes that nobody should be discriminated against for who they are or who they love. Valuing diversity and promoting inclusion benefits everyone.
On this basis, Australia joined 44 embassies, diplomatic missions, and international organisations based in Vienna, Austria, in support and recognition of the International Day against Homophobia, Transphobia and Biphobia (IDAHOBIT) on 17 May 2021, and joined the Vienna Pride on 19 June. See full statement of the Diplomats for Equality group.
In Hungary, the Australian Embassy joined the statement of 41 diplomatic representations and cultural institutions in support of the 26th Budapest Pride Festival taking place from 25 June to 25 July 2021. Please read the joint statement issued on 19 July ahead of the 24 July Pride March here.
To mark the 2021 Pride events on 24 July and 21 August in Slovakia, Australia joined 44 diplomatic representations, human rights institutions, and the City of Bratislava, and issued a statement to reaffirm our commitment to protecting and defending the human rights of all. For the full statement, please refer here.
Celebrating NAIDOC week: 4-11 July 2021

Sunday 4 July marks the beginning of NAIDOC week in Australia - a celebration of the history, culture and achievements of Aboriginal and Torres Strait Islander Australians.
Communities throughout Australia hold activities and celebrations during NAIDOC week, including community barbeques, historical visits and cultural performances. NAIDOC originally stood for 'National Aborigines and Islanders Day Observance Committee'.
During NAIDOC week, Australia highlights the significance of Aboriginal and Torres Strait Islander cultures and heritage as part of Australia's national identity. This year's theme, Heal Country, calls for continued focus on greater protections of Australia's lands, waters, sacred sites and cultural heritage.
To learn more about NAIDOC week, see https://www.naidoc.org.au/get-involved/2021-theme
National Reconciliation Week - 27 May – 3 June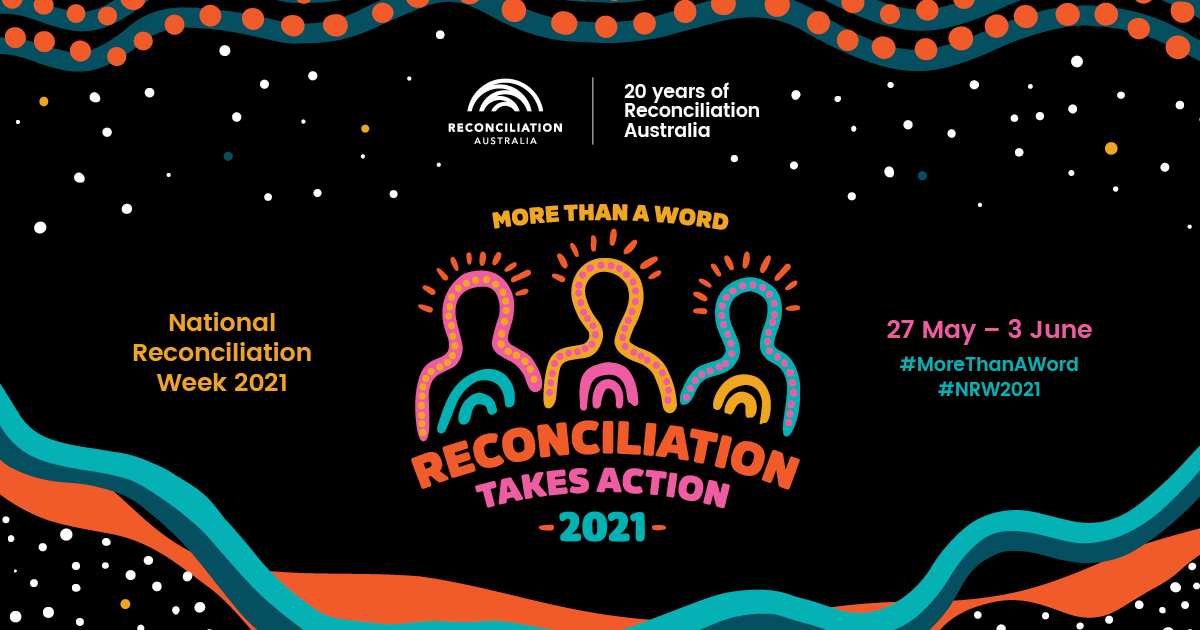 Australia marks National Reconciliation Week every year from 27 May to 3 June, during which we celebrate Aboriginal and Torres Strait Islander peoples and promote reconciliation with non-Indigenous peoples.
These dates commemorate two significant milestones in the Australian reconciliation journey — starting with the successful 1967 referendum when more than 90 per cent of Australian voters chose 'Yes' to count Aboriginal and Torres Strait Islander peoples in the census. The week ends on the anniversary of Australia's land High Court decision in the Mabo case when the court recognised native title for the first time.
2021 marks almost three decades of Australia's formal reconciliation process and incorporates the theme 'More than a Word, Reconciliation Takes Action', which urges those that are involved in the reconciliation movement toward braver and more impactful action.
For more information on what reconciliation action the Australian Department for Foreign Affairs and Trade (DFAT) is taking, visit here.
The Contribution of Indigenous Australia to our diplomacy
On 20 May 2021 Frances Adamson, Secretary of the Australian Department of Foreign Affairs and Trade, gave an important speech outlining how the department intends to build Indigenous Australia into its diplomacy and create an authentically Australian foreign service.
Read her speech here.
International Day against Homophobia, Transphobia and Biphobia (IDAHOBIT) - 17 May 2021
Australia joins citizens from around the world in celebrating the International Day against Homophobia, Transphobia and Biphobia (IDAHOBIT) on 17 May 2020. This important day celebrates diversity and inclusion and raises awareness of the work still needed to combat discrimination against LGBTIQ+ people around the world. Valuing diversity and promoting inclusion benefits everyone.
Australia has joined 44 embassies, diplomatic missions, the Austrian Foreign Ministry and international organisations based in Vienna, Austria, in welcoming IDAHOBIT. See full statement of the Diplomats for Equality group.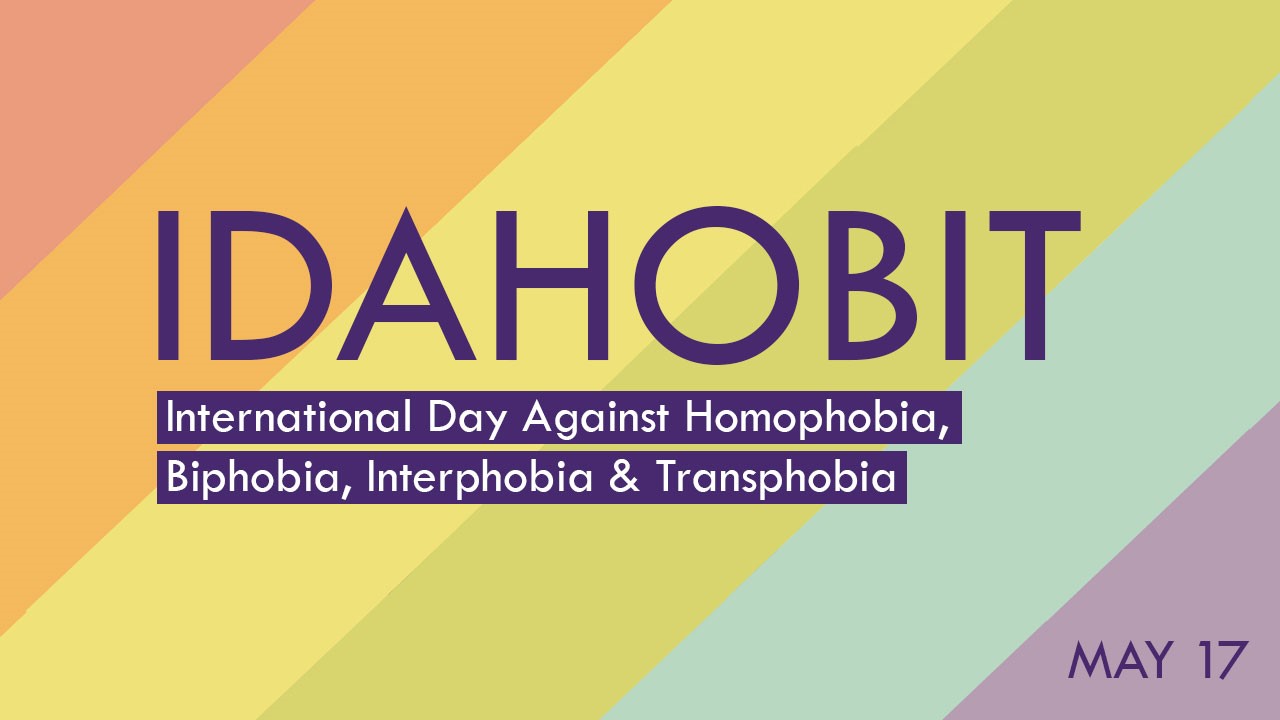 His Royal Highness The Duke of Edinburgh
Messages of condolence on the passing of His Royal Highness The Duke of Edinburgh can be made using the online or downloadable form at https://www.pmc.gov.au/his-royal-highness-duke-edinburgh. Messages will be sent to Buckingham Palace and archived by the Commonwealth of Australia.
Events

The Australian Embassy and Permanent Mission in Vienna held an exploratory discussion about expanding business and investment opportunities between Austria and Australia via a new networking platform, ABIE Austria, on 31 March.
For those who did not have an opportunity to attend, find out more via this brief concept note.

Appointment of Australian Honorary Consul in Bosnia and Herzegovina

Australian Embassy is pleased to announce the appointment of Ms Elvedina Busuladžić as Honorary Consul for Australia, resident in Sarajevo with jurisdiction throughout Bosnia and Herzegovina.
Ms Busuladžić is an experienced businesswoman who has strong professional networks and experience in Australia and Bosnia and Herzegovina. As a dual national with citizenship of Australia and Bosnia and Herzegovina, Ms Busuladžić has strong ties with both countries. Ms Busuladžić lived in Perth, Western Australia, for five years until 2010, and maintains strong linkages with her personal and professional connections in Australia. She lives in Sarajevo with her family.
There are approximately 8,500 Australians visiting Bosnia and Herzegovina annually. The Australian Consulate in Sarajevo provides consular and passports services to Australians in Bosnia and Herzegovina. Contact details for the Australian Consulate are as follows:
Address
Australian Consulate
Strossmayerova 1/1
71000 Sarajevo
Bosnia and Herzegovina

Smartraveller website
Smartraveller has the latest, authoritative travel advice so you can be informed and prepared about overseas travel. Subscribe to receive travel advice updates - by simply supplying your name and email address – straight to your inbox.
You can now also subscribe to the new SMS service - by supplying your mobile number – to receive critical alerts in the event of a crisis overseas.
In a crisis, Smartraveller will activate a crisis page on its website. It will make it easier for you or someone you know to contact the Australian Government if you need help. It will supplement the consular emergency hotline.
Visit http://www.smartraveller.gov.au/ to subscribe or connect with Smartraveller on Facebook and Twitter.